History of the
Folstaf Company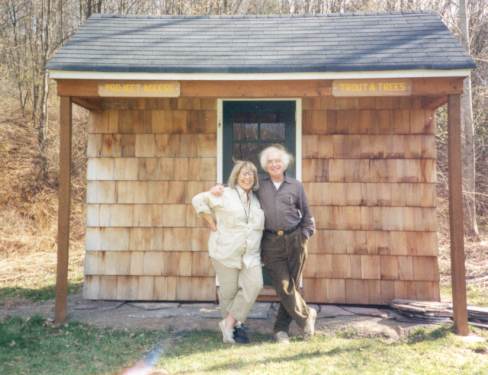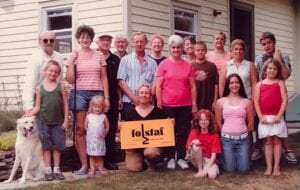 The Folstaf Company was founded in 1970 by book designer Joan Stoliar and electrical engineer Arthur Stoliar, avid fly anglers and environmental conservationists, who invented equipment they wanted to have but which didn't exist until they made it. Their first product was The Fly Tyer's Carry-All (after which they originally named our company). It was the first soft-sided travel fly-tying kit, created by Joan so she could tie while flying to their first fishing trip in Montana.
Joan's in-flight tying elicited so much enthusiasm from other anglers on board -- including the flight captain, who came back to see it — that, upon returning home to New York City, Joan showed her kit to Abercrombe & Fitch, which placed the order that put us in business.
The Folstaf® wading staff was born of Arthur's desire to create for Joan a "third leg" that would stay out of her way when she didn't need it, but immediately be there when she did. Folstaf® was the first folding wading staff and it quickly became essential wading gear. Soon after, they developed a model for walkers.
Our first factory was Joan and Arthur's Greenwich Village townhouse — more specifically, Joan and Arthur's bedroom. Our work table was their bed, so orders had to get packed before they could go to sleep. Eventually kids Evan and Lee grew up and moved out and then their bedrooms became the factory. Twenty-nine years after its inception, Folstaf® got its first home that wasn't a bedroom when daughter Lee moved the company into its very own manufactory in Upstate, NY.
Lee Stoliar Dufresne proudly runs The Folstaf Company, with a keen pleasure in stewarding Joan and Arthur's inventions.