There when you need it, tucked away when you don't.
WELCOME TO THE FOLSTAF FAMILY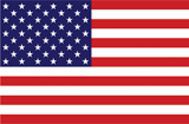 We began in 1970 when, as dedicated catch-and-release anglers active in environmental conservation, we started designing and making equipment we needed ourselves. Now in our 50th year we are still a small, family owned-and-operated company bringing you the highest quality wading and walking staffs. Our family's second generation of Folstaf® makers now serves a second generation of Folstaf® users. Every Folstaf® is still handmade by us in New York, USA.